Any play at Champoeg enough to know where this disc comes from? or what it may be?
I found this disc the other day at Champoeg and it seems to be a bit weathered. I believe it is Star plastic. It almost feels like R-Pro because it is kind of 'chalky' feeling from the weather I think.
I did my best to bring the orginal ID marking back to life but I think I may have added a line; it may just be a 'DT' or a 'DJ'? maybe its 'DIT' or 'DJT'?
It flies way overstable. Bombs to the right...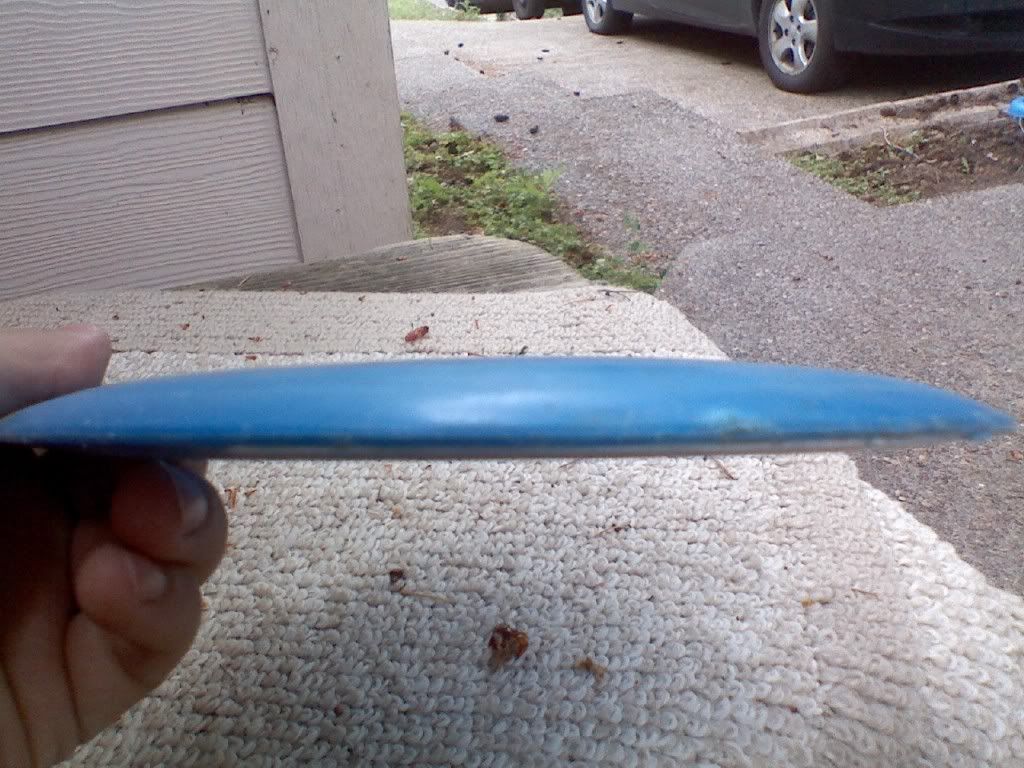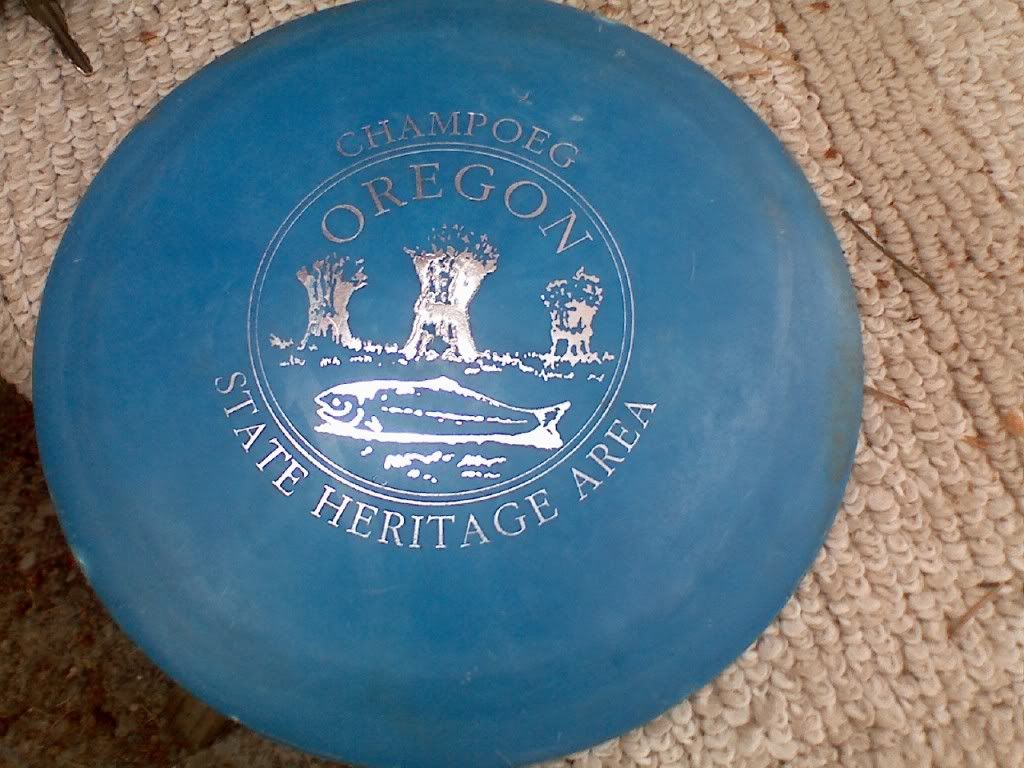 Innova Abbreviations:
http://www.innovadiscs.com/discs/abbrev.html