Stumptown Meeting
Thursday, May 14th
7:00 p.m. to 8:30 p.m.
Old Market Pub & Brewery
6959 SW Multnomah Blvd Portland, OR 97223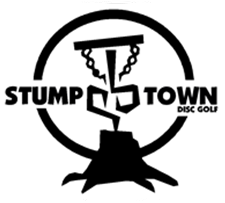 Agenda
Tournaments - BSF, Rose City Open & More
Courses - Stub Stewart, Milwaulkie, Fern Hill, & MHCC
Clinics - April News, Future Opportunities
SWAG Updates
BSF Fund Raiser Discs will be for sale!
The meeting will start promptly at 7:00 p.m. Please plan to be there early if you are going purchase dinner. Please bring check or cash as the restaurant has requested that we give them one check/payment for everyone's purchases.
For those of you that didn't make last months meeting or checkout the online minutes from the meeting, The club voted in January to give one raffle ticket to each member for every meeting they attend in 2009. Those raffle tickets will be included in a drawing at the end of the year member tournament and celebration. Prizes discussed for that event included a practice basket, tournament bags, and much, much, more. If you don't come to the meetings you won't have near as many chances to win!
Now is a great time to bring your disc golf friends to a Stumptown meeting. New members are always welcome!
Only current paid 2009 members are allowed to vote at the meeting so pay online today at
http://store.stumptowndg.com
or come prepared to pay your annual dues. $10 goes to building more courses, running clinics and tournaments, providing support for work parties and other great events to promote disc golf in the Portland Metro area!
We have many items to discuss this month, so it is important that any agenda items for the meeting be submitted in advance. Please send your agenda items to
bod@stumptowndg.org
along with a brief description of the topic. Thank you!
Bob, if you cannot make the meeting and would like to let us know what is important to you feel free to reply to this e-mail with your comments.
Thank you,
Stumptown Board of Directors